---
Actress held onto her breasts while stepping out of a pool in a soaking wet strapless dress
Whoopsie! That was a close call. Hollywood beauty Salma Hayek was snapped clutching on to her cleavage as she stepped out of a pool in a soaking wet black strapless dress for a photo shoot earlier today in hopes of avoiding a huge wardrobe malfunction.
While the purpose behind the sexy photo shoot remains unknown, it was clear that the weight of her drenched dress proved to be a bit challenging to keep up and cover the girls.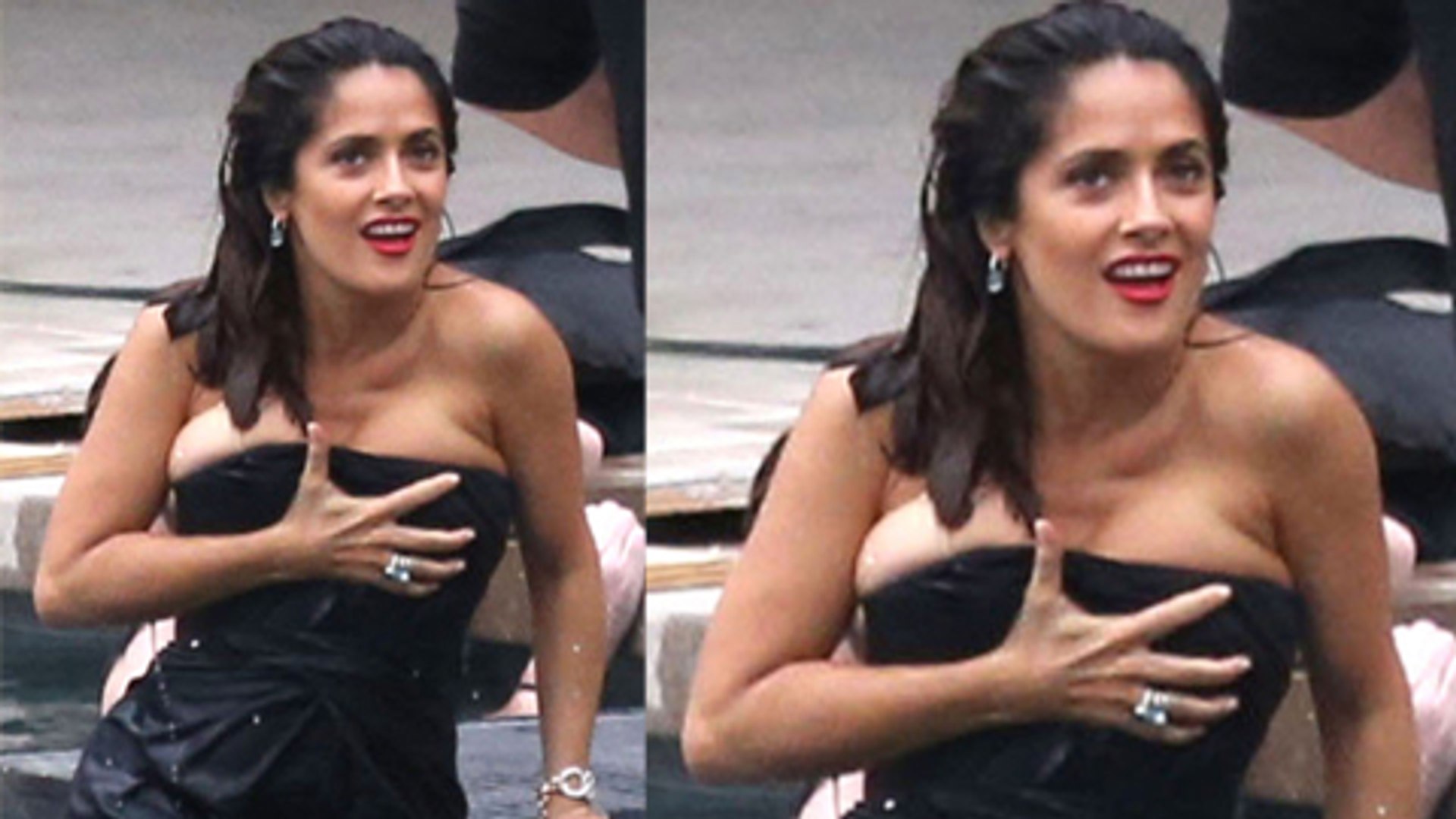 Luckily, she successfully steered clear from accidentally flashing her bare breasts to everyone around her. Aside from her wardrobe, Salma stunned with her hair slicked back and flawless makeup.
We recently spoke with Hayek at the at the Toronto International Film Festival and toyed with the idea of an Ugly Betty reunion show. "I would love to," says Hayek, who produced the series starring America Ferrera.
Even though Betty has "such a special place in my heart," Hayek sadly said she doesn't see a reunion happening anytime soon.
Salma was promoting her labor of love, an animated adaptation of poet Kahlil Gibran's bestseller The Prophet. "I had a vision for something that I thought was original, to have the story with different chapters," Hayek said. "I love breaking the rules. It always gives a little extra strength."